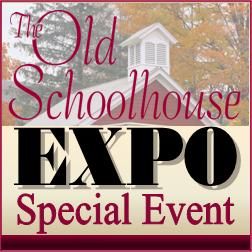 WOW, this has been a week, and it is only Wednesday. Did you know that the Schoolhouse Expo started on Monday? I am so bummed because I missed one of the speakers that I wanted to hear. The beautiful thing about getting a ticket is that at the end of the week recordings of the speakers will be available. I just have to wait a little bit longer.
I have my alarm on my phone set for today at 2:00 because Andrew Puduwa is speaking on Teaching Boys and Other Children Who Would Rather Be Making Forts.
You can still get a ticket!
Join in the fun. Be encouraged.