Lapbooking and notebooking made fun.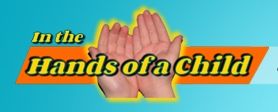 National Parks (Notebooking)
The Essentials - What you need to know
Grades 4 - 8
A notepack e-book (also available in other formats) with reading information and printable notebook pages. It is a pdf file, so it is necessary to have Adobe Reader, a free program, to access it.
$12.00
The Review
I was so pleased to be chosen to review this particular notebooking package. Hands of a Child publishes quality lapbooking and notebooking materials. In addition we have a very personal connection with this topic, which made learning about the national parks an even more enjoyable learning experience.
A lapbook is typically a folded book made from a file folder or two filled with mini books on a given topic. A notebook, by contrast, is a three ring binder with pages in it. One of the things that I like about Hands of a Child is the wide variety of formats there are available for any given topic. For instance, National Parks can be purchased as a lapbook e-book, lapbook CD, printed lapbook, printed lapbook + CD, lapbook kit pack, and notebook e-book. There is some additional coast for the CD and printed lapbook formats. We reviewed the notebook e-book.
I received the pdf file in an e-mail and opened it with Adobe Reader. The title read "National Parks a complete notebooking unit". There is some generally information on what a Project Pack is, explaining how to do a lapbook. Then it talks about how to adjust the Project Pack to the needs of your child, whether that be making it simpler for a younger student or expanding on the content for an older student. Then a lovely table of contents (I love organized books), and a chart detailing a 6 day guide to reading, activities and vocabulary words. Then there is a nice list of resources: a related reading list, a list of related materials from Hands of a Child, and a bibliography. Right before the text itself, there is specific instructions on how to complete each activity (notebook page).
The twelve pages of text gives information on many of the National Parks some of which includes location, habitats, number of visitors, things to do and animals. It also highlights some of the issues facing the parks today and some geologic and natural features in the different parks. Did you know that Isle Royal, part of the great state of Michigan, is the least visited National Park?
Directly after the text there is a nice glossary of Vocabulary words and their meanings. Then there is 16 pages of printable notebooking pages. Each activity has appropriate pages available. The student fills in the notebooking pages using the information in the text section. Then the pages are hole punched and put into a three ring binder, or folder. At the end of the e-book is an answer key.
Zippy completed the unit in six days. There were times when she felt it was really content rich and there was a lot of writing. This unit is doable in six days but could be easily, maybe even desirably extend to two or three weeks.
Zippy's favorite National Park is Yellowstone. Check out the postcard she made (it is a geyser not a volcano I was told). Yellowstone was the first National Park and had unique geologic features like geysers and interesting animals. Her Granddad also works summers there, so we have informally learned a lot about the Park over the last year and half. It was fun to formally learn a little more about Yellowstone. That is the real beauty of Unit Studies is that with all of the selection of topics it is easy to find materials on whatever topic piques the students interest. It lends itself well to a delight directed learning approach.
Yellowstone Mountain Goats