A wonderful collection of teaching tips and wisdom for people who work with children with learning diabilities.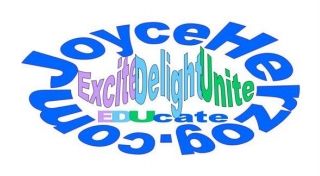 Joyce Herzog
The essentials - what you need to know:
Company: Joyce Herzog
A soft bound book.
Cost $15
The book is written for adults who work with children of all ages.
The Review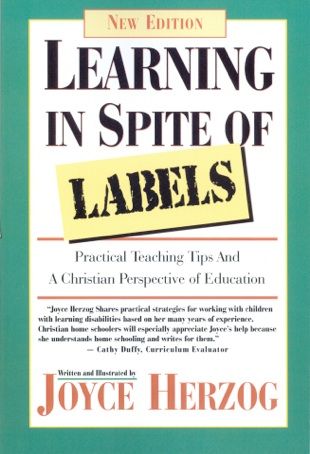 Joyce Herzog is a highly educated author. She holds a masters degree, PhD and was listed in the Who's Who in American Education. She has served in the trenches as a teacher of learning disabled children in private and public schools for twenty five years. Joyce is an authority on the subject of learning disabled students. I wanted to read this book because I am the mother and teacher of one of those students.
Zippy was diagnosed with ADHD right after a very, very difficult kindergarten year. She was always an active child and had difficulty focusing. Despite the suggestion of every single teacher she has ever had we choose not to medicate her. Eventually she fell behind, even in a small, Christian School. I was always grateful that she was not labeled, but rather accepted as a quirky part of her small class. We chose to remove her from school after a year and a half because of a teacher who did not know how to deal with her. She had fallen too far behind academically for me not to take action.
Over those difficult years I always thought, boy Zippy is not learning anything this year. But as Joyce points out in the preface of this book:
Everyone learns something every day. They may learn to expect failure. They may learn to stop trying. They may learn to find success in getting into trouble. One thing is sure. They are learning!
Not even to page one and my mind was blown. This book is littered with gems and jewels like that. Things that made me sit back and think. Things that made me re-evaluate why I thought some things were important to teach. The book is a loose collection of all kinds of different information about teaching learning disabled children. The information is grouped into four sections:
What Do I Need to Know
,
What Do I Need to Do
,
Where Do I Start
and
And Furthermore
. As the sections state, this book is less about the child and more about the teacher.
Joyce is a Christian. This book is a God centered book. I am a trained teacher. I received my teaching certification from a secular college. While some of my experience as an educator was in a Christian school environment, none of my teacher training was at all. How refreshing to read a book that speaks of teaching within the grace of God. The number one teaching tip in the chapter
Twenty-Five Teaching Tips that Work is
"I will thank God for this situation and pray for His guidance and blessing". Wow.
There is so. much. information, wonderful information, helpful lists, pardigm shifting ideas, and just great tips on how to deal. There were some highlights for me. These are the things that stuck with me even several weeks after I finished reading the book.
Chapter four deals with all sorts of issue in educating the learning disabled child. Here are some of the headings:
Is there such a thing as learning disabilites?
,
Education verses School
, and
What is really important
(I'll give you a hint: reading, writing, and arithmetic did not make the top three). Joyce also has, for me, convicting truths about discipline. There is a concise description of several different kinds of learning styles. Joyce also covers the law and how it pertains to the learning disabled child. One of my favorite sections is where she highlights people, successful, famous people throughout history who had to deal with a learning disability. After surveying so much great information, in the back of the book there is a fabulous annotated bibliography with books on many of the topics Joyce touches.
I want to take a minute to camp out in chapter 16,
Attention Deficit Disorder, ADD, ADHD
. I do not really do a lot of reading on this subject. Mostly because nearly everything I have found starts with medicating the child. Joyce does not. She gives compassionate, applicable, practical tip and ideas of teaching a child with ADD/ADHD. She also has some interesting ideas why this issue is so prevalent in our society. I came away from this chapter feeling invigorated and excited to teach my child again. It gave me understanding of behaviors and ideas of how to deal with them. Most of all it really help me to see beyond the ADHD to my beautiful child and all of the wonderful potential that she has. For this one small chapter alone, I would pay ten times the price of this book, because truly, for me, this chapter was priceless.
The beauty of this book is that it has something for everyone. For me it was the chapter on ADHD, for someone else it may be the placement of a child in the correct educational environment, another person may find the teaching tips invaluable. I would certainly, without hesitation recommend this book to anyone who is a parent, teacher, tutor or deals with teaching children in any way.