A book of
25 Truths, Life Principles of the Happiest and Most Successful Among Us

The Essentials - What you need to know
• Published by:
Ed Douglas Publications
• Product:
25 Truths, Life Principles of the Happiest and Most Successful Among Us
• Age Range: Grade 6-12
• Paperback book with 150 pages, short chapters, one chapter per truth plus a bonus truth.
• Price: $12.50
The Review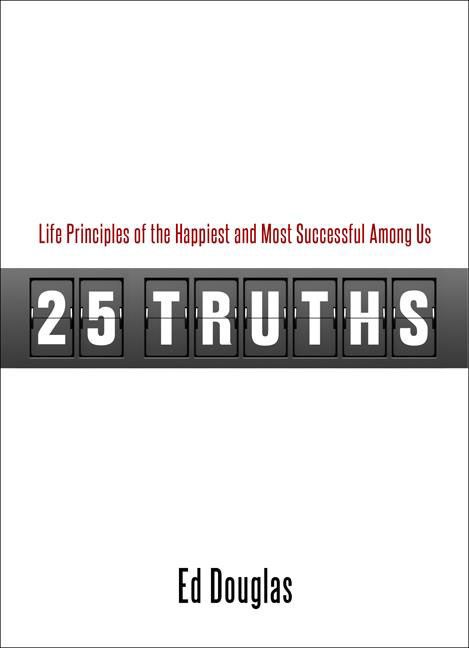 25 Truths
is the third book for author and speaker Ed Douglas. He is a retired bank CEO with an expertise in finance and is a financial planner. His first two books are
Making a Million with $2000
and
The Money Marathon
. Although there is some financial information in the
25 Truths
, it has more breath and greater life application.
This 150 page book started as just a list of wisdom that Ed wanted to share with the young people in his life. Some of those truths include:
Don't Talk Negatively About Others
Be Quick to Apologize
Take it One Step at a Time
According to the website, these truths "if followed can lead to a happy and fulfilling life". This book is written from a Christian point of view. Many chapters begin with a bit of scripture. We must always remember to keep in mind that while books of this sort can offer insight, they are not to supersede the Bible.
25 Truths
has 26 chapters. Each chapter covers one truth plus one bonus truth. Each quote is summarized in a brief statement. Beginning with a bit of wisdom from the Bible or a quote. Then the author expounds on each sharing stories from his own life and history. At the end of each short chapter there are a few discussion questions.
I chose to read the book for myself. It fit nicely in my purse so I took it out when the kids were playing on the playground and when I had a wait, like at the doctors office. The chapters were short so it was easy just take it out when I had a few minutes. It was an easy read but definitely gave food for thought. The questions opened some nice dinnertime conversation.