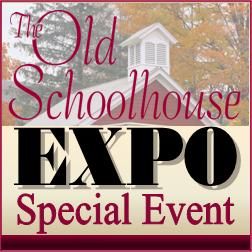 Less than a week until the big Schoolhouse Expo event. With over 40 speakers, there are so many great topics to explore. Here is a short list of five speakers and the topics they are going to tackle.
Sounds exciting doesn't it? Want to know how you can listen to all these great speaker and more?
Only $24
August 19 - 23, 2013
I am looking forward to it. I hope you are too.



* Disclaimer *
This is a promotional post. I receive a ticket to the Homeschool Expo in exchange for my post. All opinions expressed are my own.